Static Website Design
Technically speaking, the Static website is really useful for a small business/organization. Those are not required frequency update. Static website design is the simplest way to show your business online to the entire globe.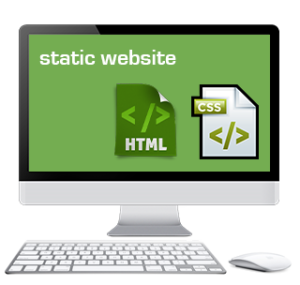 Being a leading website designing company based in Agartala, Tripura. we thrive to combine awareness and innovative ideas to fabricate gratified domino effect at the closing stages. Package for static website design studio allows individual folks or mammoth companies to float their simple information onto the pages.
As a part of static web designing services Tripura, we, at Flixweb have art of turning the simplest kind of website in the marvelous form that exerts a pull on the vigorous search carried from the search engines for the related products.
We provide static web quite happy with appropriate keywords, which gets your website top ranking in major search engines Basic web programming knowledge from the very best connoisseurs of the nation, We help custom design the web site along with the personalized logo Verification of the meta tag Along with meta tag, we offer verification site Aside from designing the site, our expert heads slog hard to provide their unsurpassed. To guarantee the site works well and yields the fruit not surprisingly by the clients, we give our top by functioning solidly behind the scenes. To get top service from top-notch professionals and renowned company, why not request a quote today!